Why worry . . . ?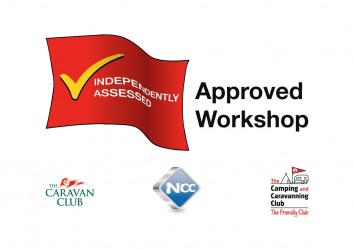 Dealing with an accident-damaged caravan can often be a troublesome time. No worries. We can get you back on the road, job done and dusted in no time.
County Specialist Vehicles can repair all leading makes of caravans and we carry out work for most leading insurance companies. Our highly skilled caravan engineers are here to put things right. Whatever your 'van – we can repair it for you.
We would, of course, need to initially inspect and photograph the damage to your caravan in order to prepare a very detailed estimate / quotation for your insurance company. This will be provided entirely free of charge and obligation here at our Taunton Service Centre.
Once accepted, we can crack on and get you back on the road.
Call us on 01823 413333 (option 4) to make an appointment for an assessment and let's get started.
…be happy and let us take the worry away from you!